CORPORATE MENU SPECIALS
BREAKFAST LUNCH & DINNER BOXED MEALS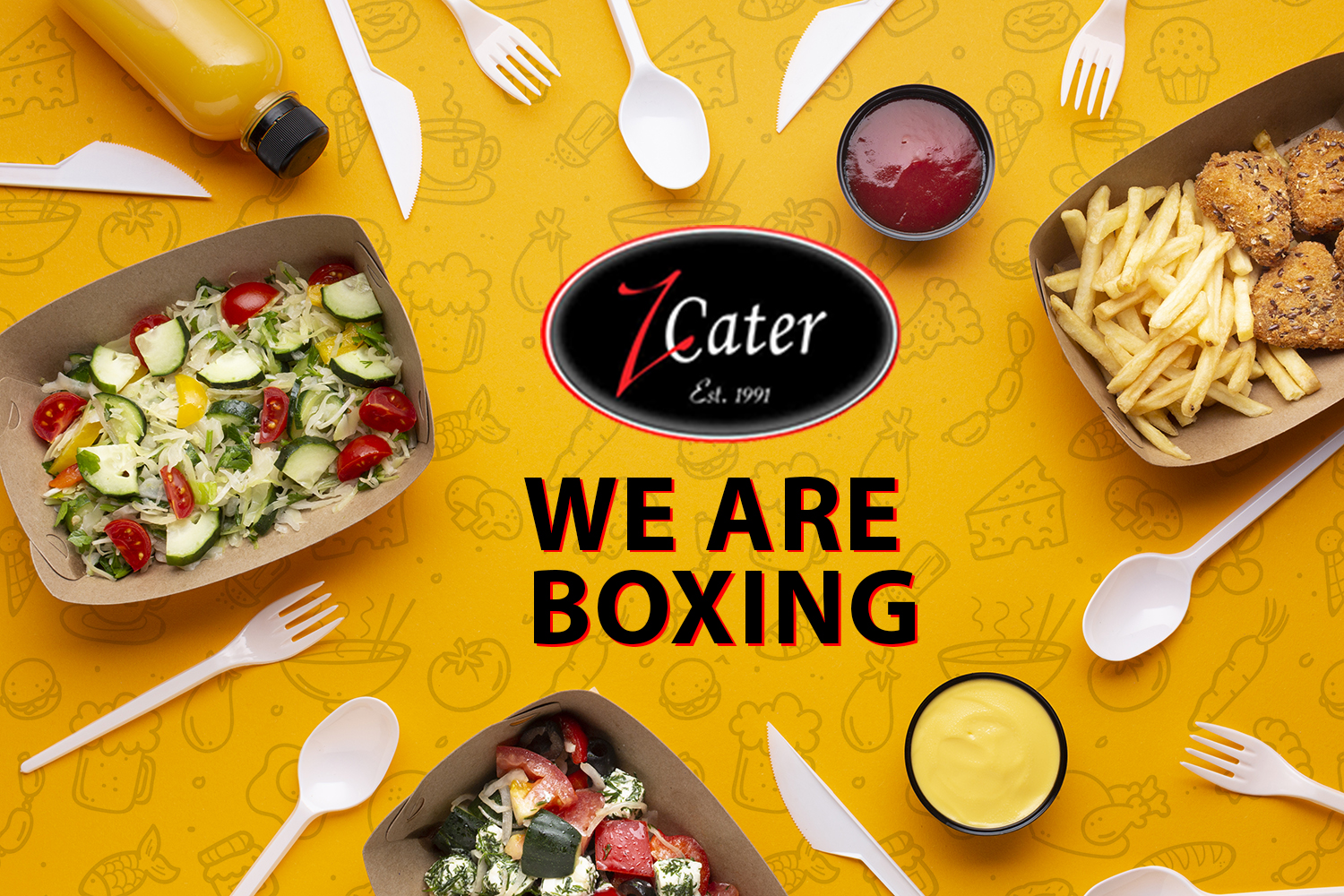 WE ARE BOXING
IF YOU ARE GATHERING IN A GROUP, THEN KNOW THAT YOU HAVE TAKEN ALL PRECAUTIONARY MEASURES TO PROTECT YOURSELVES FROM CORONAVIRUS CROSS-CONTAMINATION BY ORDERING OUR INDIVIDUALLY BOXED HOT AND COLD BREAKFAST, LUNCH AND DINNERS. MOST ITEMS ON OUR MENUS CAN BE INDIVIDUALLY BOXED.
NOTE ABOUT CORONA VIRUS CONCERNS: WE ARE TAKING EVERY POSSIBLE PRECAUTION WITH FOOD HANDLING AND FOOD SAFETY IN OUR KITCHENS. PLEASE LET US KNOW IF YOU WOULD LIKE YOUR SANDWICHES INDIVIDUALLY WRAPPED. WE DO HAVE BOX OR BAG LUNCHES OPTIONS AS WELL. WE CAN DO WHOLE APPLES, BANANAS AND ORANGES FOR FRUIT IF YOU HAVE CONCERNS ABOUT CUT FRUIT BOWLS OR PLATTERS. ASK US ABOUT HOT BREAKFAST, LUNCH AND DINNER FOOD MENU IN INDIVIDUAL PORTIONS AND CONTAINERS. WE NOW HAVE THAT OPTION WITH OUR HOT MENU ITEMS.
OUR SPECIAL CORPORATE CATERING MENU OFFERS
---
CORPORATE
CATERING
The upcoming meeting can be planned both for a small group of people and for the large one. ZCater is ready to serve the corporate arrangement
for 5 000 guests at the time.
CORPORATE MONTHLY
SPECIALS MENU
ZCater has many attractive special offers for its corporate clients. It is time to check
the list of the hottest deals so as not to miss the most desireable one!
CORPORATE
BBQ MENU
Those who work hard should have a great rest time! ZCater will help you to organise team-building or other off-office events. Check the menu right now!
CORPORATE
HOLIDAY MENU
Make your corporate celebration exclusive with ZCater's menu. The big variety of dishes
that will impress each invited person
Check Now....
COMPLETE PACKAGE OF SERVICES FOR CORPORATE EVENTS/h3>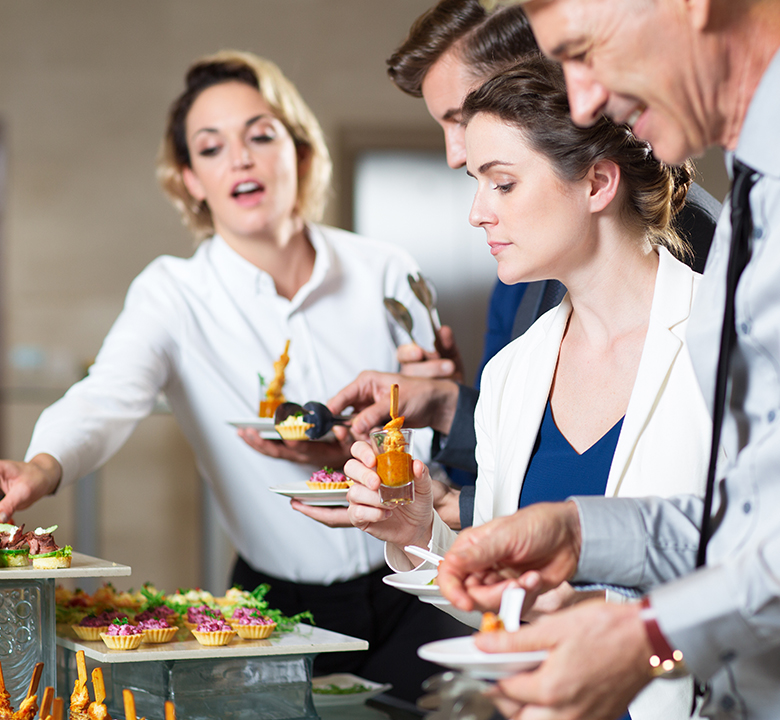 Business representatives require the high-standard range or services for the corporate event organization. ZCater company is able to meet all demands of people of action - the special full-service package is available for your corporate events. You and your partners deserve the best - do things in a big way while tasting delicious French toasts or Caribbean chicken timely cooked and served. Enjoy additional privileges such as bar services, drop-off offers and other available deals!
Our corporate clients can count on the following Zcater company's offers:
Full-service package for corporate arrangements
Corporate-oriented drop-off catering offers
Bar menu and barman's services
Needful rentals for the corporate event carrying out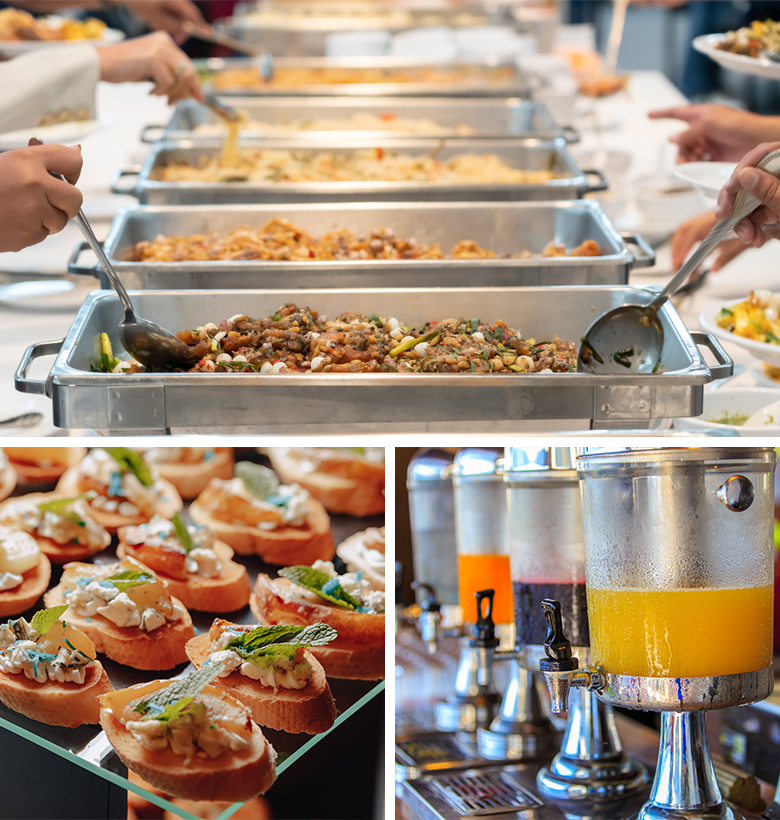 Our offer
---
ZCater's team of professionals knows exactly what each client wants

---
Our staff runs faultlessly for your exceptional comfort! From the very beginning when the corporate event is only planned and till the last guest leaves your party, ZCater provides the most reliable assistance of talented event supervisors and disciplined servitorial staff!

---
ZCater is not a typical catering company - we are the full-service assistant with a big variety of offers to select from. We are ready to keep up with your dietary demands and organizational issues.
The upcoming meeting can be planned both for a small group of people and for the large one. ZCater is ready to serve the corporate arrangement for 5 000 guests at the time. Everything will be ready in time and is going to be done according to the consumer's requirements. Do not worry that you prepare for us an impossible task - ZCater team can cope with any mission!
---
Ordering Regulations
Note some necessary issues that regulate the aspect of ordering corporate catering services:
The corporate clients should place order in advance. It is recommended to order catering or the full-service package
by 4 PM before the special event takes place.

ZCater takes orders from
Monday to Thurthday (9 AM - 4 PM) and on Friday (9 AM - 3 PM).

Note that the company does not accept orders on Saturday and Sunday. It is impossible to make a reservation on official day offs.

If the Customer needs to make an order in the after-hours period, the email booking is available. Contact us via email address customerservice@zcater.com

The critical orders can be done with the help of ZCater online Customer Service that work round the clock (24/7). If you have an emergency matter, contact us this way and receive our answer as soon as it can be possible.
Our team aspires to provide immediate following up in order to provide the high-level catering service to all willing clients.
---
Referral Program
---
ZCarter referral program provides an opportunity to get a $25 gift card for each referred new clients to our catering company. Spend bonus money right after the customer you have recommended our services makes his second order! Enjoy a cup of coffee or buy some helpful trifle in the supermarket and continue invite your friends, relatives, neighbors, colleagues to try ZCarter high-quality catering options!!
Contact us Now
---
PHONE NUMBER
(714) 434 8001
(888) 922 8371
---
EMAIL ADDRESS
mail@zcater.com